Previous release >>


WARLOCK

BAD BOY
fibrillating, centrifugal footwork torque slashed by darkside mentasms...

Previous release >>


RIFFS

POTS N PANS EP
Twisted Si-Fi bass and beats...

Want Rag & Bone MP3s ??
>> From Rag & Bone
>> Boomkat
>> Addictech
>> DJdownload
>> Track It Down
LATEST RELEASE
out now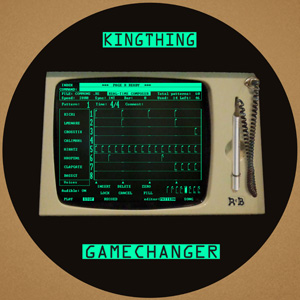 KINGTHING
'Gamechanger'
Rag & Bone is honored for its 30th release to come from the one and only Kingthing. A lad from Chester who's already had tracks out on the superb Infrasonics label, Fortfied Audio, and Frijsfo Beats to name but a few. At Rag & Bone towers we have been dropping his beats for quite a while but when these beauties came through the door, we almost bit his fingers off. Classic Rag & Bone material, contemporary bass music with such a lovely technoid twist they're almost made just for us. Proper music for proper heavy feet, enjoy!
RAG & BONE - SUB FM SHOW
djs: NOYEAHNO
Alternate Wednesdays
10pm til midnight.

Noyeahno: Sub FM 12 Feb 14 by Rag & Bone on Mixcloud